A 2-Alarm Fire and an Open Street
Street Justice Newsletter: Vol 2, Edition 84 (6/29/2020)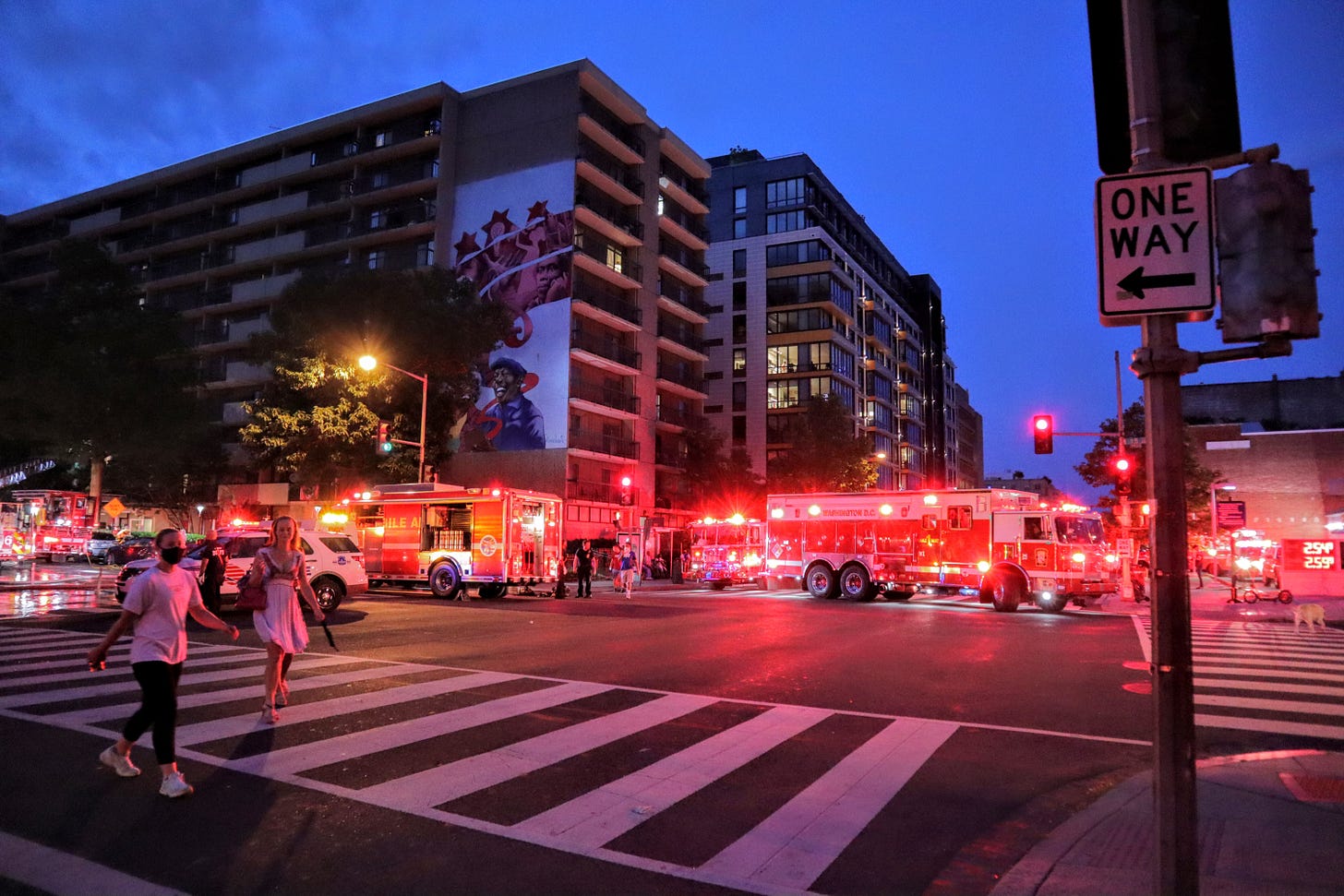 Scooter Deaths and Suitland Parkway
Saturday in Street Justice, we shared the news that two scooter riders in the DC-area lost their lives on dangerous roads. We chose to focus on a hit-and-run motorist who took the life of a DC resident just below Ward 8 on Suitland Parkway in Prince George's County. The report discusses DC's long-term, essentially dust-covered, plans for a better Suitland Parkway. We explain how the existing political establishment in Ward 8 sometimes chooses to blame victims instead of pushing for best-practices safety design.
---
Please Share This Message With All Your Professional and Neighborhood Listserves, Facebook Groups, Etc.
Street Justice — a DC-based news media start-up — seeks volunteers to serve on a Board of Directors and Advisory Group as the 18-month-old organization formalizes operations into a 501(c)(3). Also, Street Justice seeks volunteers to assist in business administration and editorial content, including grant fundraising, sponsorship sales, audio/video production, and DC-area coverage of civic events. Full details and contact info at the Street Justice careers page. We will pay a living wage for each role as soon as possible.
---
Adams Morgan Demonstrates Power, Need of Public Space for Dining and Recreating
I wrote about this weekend's Adam's Morgan/DC open street & outdoor dining event. The idea was almost dead 6 days ago. Mayor Bowser's senior staff kept vetoing the more substantial plans -- approved unanimously -- by the neighborhood commission and local business group. Some used the joyous event to crow about lower mask-wearing than they consider appropriate despite most attendants dining. Repurposed streets for dining, retail, and safe recreation work when stakeholders begin w/ the necessity of it, then fix the logistical challenges.
---
---
---